Self-respecting horror fan knows James Wan's name, and now the director is back with the movie Evil one with which he hopes to surprise his fans.
If you did not know about the existence of this tape until reading this note, do not worry. We tell you everything you need to know to encourage you to see it.
Sight: candy man It's More Than A Horror Movie – From 1992 Original To 2021 Reboot
What is the movie about?
The story is based on an original story by James Bisu, actress and wife of the director. This moves away from the terror to which James Wan has us accustomed, as he is one more psychological.
Madison is a pregnant woman who lives a common life in Seattle. But this changes radically when it begins to have visions about brutal murders.
She tries to find answers, as she begins to realize that these "dreams" are real events. But by getting involved, she begins to be the prime suspect in these events.
The cast of Evil one
The protagonist of the film is Annabelle Wallis, who played Grace Burgees on the series Peaky Blinders and it was also in the movie Annabelle as Mia Form.
Another key actress in the cast of Evil one it is Maddie Hasson who plays Sydney, Madison's younger sister.
She starred in the series Twisted and also Impulse. As for horror, he also participated in the 2019 film called We Summon the Darkness.
They are accompanied by other actresses and actors such as George Young, Michole Briana White, Jacqueline McKenzie, Jake Abel, among others.
If you are not convinced, they say this is the scariest movie of the year: 'The Medium', * the most anticipated Asian horror movie of the year *: we will tell you what it is about
What does the critic say?
As of this writing, the Malignant movie still doesn't have a rating on sites like Rotten Tomatoes.
This is due to the fact that although it was released in Mexico on September 9, in the United States it arrived on September 10 along with all the critics. However, there are a couple of reactions from critics who saw it before.
Eric Eisenberg from Specialized Site Cinema Blend says that Maligno "is precisely the kind of new horror movie you want to see de James Wan".
He adds that the concept is very original and that it has several surprises in store for the public.
Malignant is precisely the kind of new horror movie you want to see from James Wan. It's a great original concept, and it has some serious shocks in store for audiences. Fun, frightening, and fucked up – and arriving Friday!

Look for my full review this week on @CinemaBlend! pic.twitter.com/LAxSF2VvgE

— Eric Eisenberg (@eeisenberg) September 8, 2021
Vanessa Armstrong, who collaborates in media such as Syfy Wire and Slash Film wrote: "James Wan's Evil ending had me screaming WTF more than once. A very scary movie with a very memorable evil entity."
The end of James Wan's MALIGNANT had me yelling WTF more than once. A very scary film with a very memorable evil entity.#Malignant #MalignantMovie

— Vanessa Armstrong (@vfarmstrong) September 8, 2021
But not everything is flowers for this movie. For example, Jorge Loser from Espinof comments in his review that Evil one it is "a disappointing James Wan return to terror, bloodier than usual but aimless."
James Wan and his legacy in horror movies
If at this point you still wonder who is james wan, we have news for you: you know his work more than you think.
His career in the world of horror dates back to 2003, when he and his friend Leigh Whannell They wrote a short film that would give life to a saga that everyone knows: Saw.
To present the idea to the studios, they developed a small low-budget video where the essence of the whole story is seen (yes, with everything and the classic puppet).
Here we leave it for you in case you've never seen it:
In fact, he was the one directed the first movie and was involved with his friend Leigh Wannell in the script for the third installment.
It was until 2007 when we saw more of James Wan with two movies. The first one is Dead Silence (here known as The puppet); the script was again done by Wannell.
The other was Death Sentence (O Death warrant) starring Kevin Bacon. The story was based on a novel by Brian Garfield.
Although he was not so successful with them, in 2010 another great horror film franchise began: Insidious O The night of the devil, whatever you like to call it.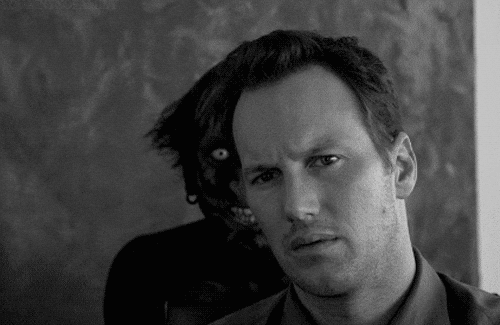 And if that wasn't enough, James Wan too is behind the world of Warren in the movies. He started everything with The spell in 2013 and also directed its sequel.
For the other films and spin-offs he has only served as producer; however, he laid the foundations for this universe that already has eight films in total.
As a bonus, James Wan not only makes him terror, since also directed Aquaman and is currently working on the sequel.
Could it be that with Evil one start a new saga? What is your favorite franchise of this director?
Before you go: The construction of an icon: this has been the evolution of Dracula in the cinema
Many Thanks To The following Website For This Valuable Content.
we tell you all about the new James Wan movie