Former WWE Champion Dave Bautista, fka Batista has been part of one of the biggest franchises in Hollywood that is Marvel Cinematic Universe (MCU).
ADVERTISEMENT
Article continues below this ad
The actor first took on the character of Drax the Destroyer in 2014's 'Guardians of the Galaxy'. He reprised his role in 2017's Volume 2 and Volume 3, the latter of which is in preproduction.
ADVERTISEMENT
Article continues below this ad
Watch this story: Brock Lesnar Challenges Roman Reigns, Becky Lynch Confronts Bianca Belair: Best Moments From WWE SmackDown (Sept 10, 2021)
The role of 'Drax: The Destroyer' demands the 52-year-old actor to be in tremendous shape. However, in a recent interview with Comicbook.com, Bautista confessed he will not reprise the role after Volume 3.
Dave Bautista says it's been a "bumpy" ride
During the interview, the former World Champion admits he will wrap up with the Marvel franchise because of all the physical toll his on-screen character requires.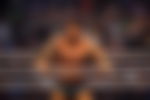 He also thanked his co-workers and the filmmaker, James Gunn, for their involvement in the project for 10 long years.
"It's our third film. We're going to wrap it up. And it's been a hell of a journey with a few bumps. So I'm looking forward to this, man. My cast and obviously the director, James Gunn, they're like family to me. This is kind of where my journey started. It's come full circle and I'm looking forward to wrapping it up. And it's a bittersweet… I mean, I've been doing Guardians since 2013. And, you know, when this comes out, you know, it'll be in 2023, so that's a, you know, 10-year journey." Bautista said.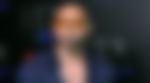 Dave Bautista is not your typical WWE superstar turned Hollywood star
Now, there have been multiple WWE superstars who made their way into the big and strange world of Hollywood. However, only a handful of entities really broke ground in films.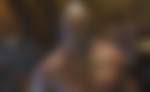 ADVERTISEMENT
Article continues below this ad
Undoubtedly, Dwayne 'The Rock' Johnson is the epitome of such a case. The 16-time World Champion John Cena has also been involved in some truly tremendous Hollywood projects.
However, Dave Bautista takes up projects which challenge the actor. In his previous movie 'Army of the Dead', Bautista played a role of a zombie bounty hunter.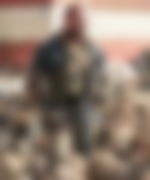 ADVERTISEMENT
Article continues below this ad
The upcoming third volume of Guardians also stars Chris Pratt, Zoe Saldana, Vin Diesel, and Bradley Cooper, and is slated for release in 2023.