'Reyes de la Noche' and 'The Underground Railroad', among the most outstanding premieres of the next seven days.
New week of May and streaming platforms arrive loaded with series and movie premieres. The long-awaited series created by the Oscar-winning Barry Jenkins for Amazon Prime Video stands out above the rest: The Underground Railroad, a heartbreaking but also hopeful tale, based on a novel of the same name read by hundreds of thousands of people around the world and that could become one of the great premieres of 2021.
Likewise, also in Movistar + comes an expected original series, Kings of the night, while among the barrage of series that land on Disney + we find the second season of High School Musical: The Series.
You can see all the premieres of movies and series on Amazon Prime Video, Disney +, Movistar + and Filmin from May 10 to 16 below:
AMAZON PRIME VIDEO
-SERIES-
The Underground Railroad
It is not only one of the most anticipated series of the week, but also of the month of May. Developed by Oscar-winning director Barry Jenkins, who captivated us on the big screen with the terrifying U.S, The Underground Railroad is based on the eponymous bestseller written by Colson Whitehead. The story that the series tells us is that of Cora, a young slave who flees from the plantation where she is exploited in Georgia when she hears about an underground railway network created by engineers and machinists that helps slaves to reach the free states. But someone is chasing her and he is not willing to let her get her goal, as her mother did.
Premiere: may 14
Premiere: may 14
-FILMS-
The girl on the train
When this addictive novel was adapted for the big screen, millions of readers around the world rubbed their hands. Even more knowing that Emily Blunt would be in charge of playing its protagonist, Rachel Watson, a recently divorced woman with alcohol problems who one day witnesses an event that completely obsessed her. It occurs during one of his daily train trips to work, from which he also sees his old house and can see the new life of his ex and that of his neighbors, a seemingly perfect couple.
Premiere: May 10
After the wedding
From Danish director Susanne Bier with her regular screenwriter, Anders Thomas Jensen, this film that now hits Amazon Prime Video takes us to a Danish orphanage that is about to close its doors. It can prevent its director, Jacob Petersen – played by the acclaimed Mads Mikkelsen – from accepting a donation offered by a mysterious man named Jorgen, but the contract to receive the 4 million dollars is full of clauses: one of them attending the your daughter's wedding.
Premiere: 15 th of May
Midsummer
Written and directed by Ari Aster, Midsommar is the story of Dani (Florence Pugh) and Christian (Jack Reynor), a couple in crisis who believe they can bring their lives to fruition if they both give themselves the chance. One of the first steps to achieve this will be a getaway with a group of friends, but it turns out that the idyllic Swedish island they have traveled to is the wolf's mouth. The seemingly kind and sweet locals perform strange rituals that not only test their relationships, but their own sense of survival. It's scary.
Premiere: 15 th of May
MOVISTAR +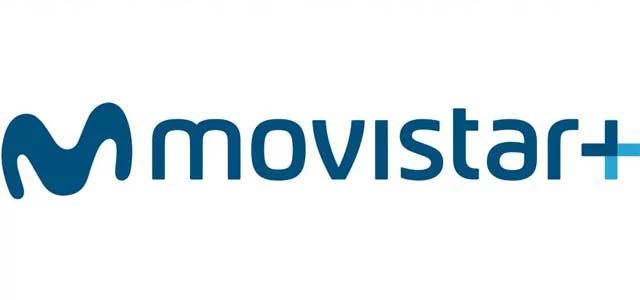 -SERIES-
Kings of the night
A long-awaited Movistar + comedy starring two charismatic performers on the Spanish scene: Javier Gutiérrez, who returns to star in a series for the platform after Vergüenza and Miki Esparbé. In the skin of characters that make us think of well-known sports journalists who have made history, Reyes de la Noche takes us back to the 90s to narrate the rivalry between the two main figures in radio football: Francisco Javier Maldonado, better known as Paco el Condor, and Jota, his right hand.
Premiere: may 14
-FILMS-
Exile
Directed by Christopher Smith and starring Jessica Brown Findlay, El Desierro comes to Spain exclusively from Movistar + to tell the story of a famous haunted house in England. Set in the 1930s, a young reverend and his family move there, unaware of the terrors and secrets that are hidden within its walls.
Premiere: May 10
Pinocchio
Starring the ever-casrismatic Roberto Benigni, this 2019 film is a new live-action adaptation of the famous story by Carlo Collodi: The Adventures of Pinocchio (1883). If you've seen the Disney movie, you know it well: Geppetto makes a wooden puppet called Pinocchio and fantasizes about the possibility that he will become his real son. The next morning and thanks to a fairy godmother, it happens. But being a child carries certain dangers and more so when you are an absolutely innocent creature who knows little or nothing about the world.
Premiere: may 14
Premiere: May 12
Premiere: 15 th of May
DISNEY+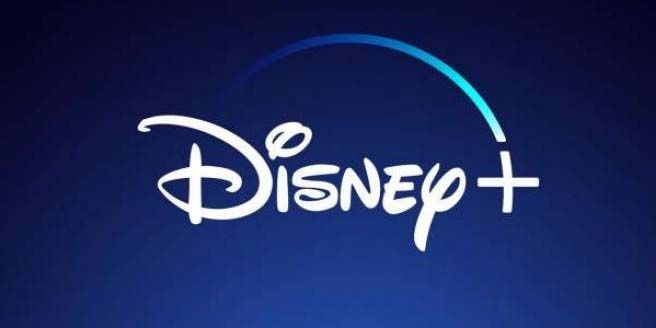 -SERIES-
High School Musical: The Musical: The Series – Season 2
If you are a super lover of Kenny Ortega's High School Musical movies, you will already be aware that Disney + has a series based on the franchise. And now, this week, its long-awaited second season opens on the platform: in it, a group of students are preparing to star in a musical, but things behind the scenes are not always easy and less when you are a teenager.
Premiere: may 14
The Simpsons – Season 32
If you are a faithful lover of the longest-lived television family, you will be happy to know that the -EYE- thirty-second season of The Simpsons is coming to Disney +. Little more to say. Homer, Marge, Lisa, Bart and little Maggie continue to star in funny and unexpected adventures. Sometimes outside of Springfield.
Premiere: may 14
Genius: Picasso
The second season of the National Geographic anthology series focuses on a well-known Spanish painter: Pablo Picasso. The person in charge of getting into the skin of one of the most popular artists in our country is, it could not be otherwise, who is also our most international interpreter: Antonio Banderas.
Premiere: may 14
Scrubs
This fun and unforgettable medical fiction comes to Disney + so that those who did not enjoy it in their day can sink their teeth into a charismatic comedy where they exist. This is real. Starring Zach Braff and Sarah Chalke for no more and no less than nine seasons, the series follows a trainee doctor, JD Dorian, whose first career adventure takes place in a surreal hospital, both at the staff and patient levels.
Premiere: may 14
War of the Worlds
This British science fiction series that we can enjoy on Fox Spain and Disney + presents us with a situation in which European astronomers are capable of detecting a signal from another galaxy. However, to verify that, indeed, the belief that extraterrestrial intelligent life exists will give rise to the worst imaginable nightmare. These beings are not friendly and threaten to destroy life on Earth.
Premiere: may 14
MOVIE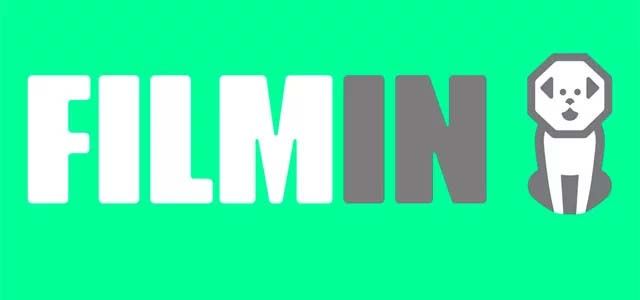 -SERIES-
Fragile
Canadian drama that narrates in a single season the story of the encounter between Dominic Couture and Félix Bachand, from which a rather unique friendship is forged. The death of both in a car accident will be an earthquake for the families of both, since secrets that they did not expect come to light.
Premiere: May 11

-FILMS-
Shiva Baby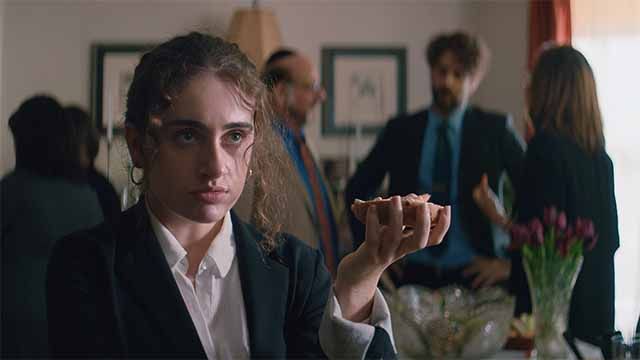 Exclusive premiere by Filmin of this film directed and written by Emma Seligman, who signs her debut film with her and tells us a story in the key of a scathing comedy of the problems of belonging to a Jewish family in New York City.

Premiere: may 14

-OTHER FILMS THAT ARE RELEASING IN FILMIN THIS WEEK-
Premiere: May 11
Premiere: may 14

Premiere: may 14

Premiere: may 14

Premiere: may 14

Premiere: may 14

Many Thanks To The following Website For This Valuable Content.
Movie and series premieres on Amazon Prime Video, Disney +, Movistar + and Filmin from May 10 to 16 – News of series