Disney has been one of the biggest platforms for young artists for decades, from Britney Spears or Justin Timberlake, to Miley Cyrus or Selena Gómez and without forgetting Zac Efron and Vanessa Hudgens, the protagonists of the mythical High School Musical. It is precisely this title, renewed, adapted to our days and in serial format that has been awarded to Joshua Bassett, the international repercussion that it currently has. In his 20s, the California actor and singer has a promising career ahead in the world of music, with two EP's on the market and three newly released singles. However, if Joshua Bassett is known for something, it is for his story of love and heartbreak with his partner in the series of High School Musical, youth star Olivia Rodrigo, which has given rise to one of the love triangles of the universe celebrity that has aroused the most interest among Generation Z over the last few months.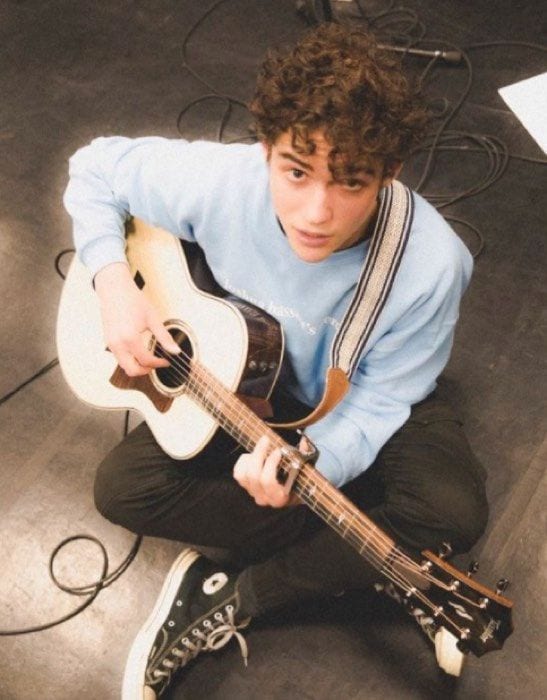 VIEW GALLERY


– What is the curious inspiration behind the 'High School Musical' series?
Joshua Basset took his first steps as an artist in local plays, in which he has participated since he was a child. A passion for acting that he has combined his entire life with his training in music and, today, he is capable of playing the piano, guitar, ukulele and drums, as well as composing. It was when he turned 17 when Disney gave him his first remarkable opportunity and the one that would change his life: a role in the series Stuck in the Middle, known as Between brothers in Spain and starring Jenna Ortega (You, Wednesday). Shortly after and already inside the Mickey Mouse factory, Joshua Basset was cast as Ricky Bowen, the male lead in the series based on High School Musical. Work that would earn him a 2020 Kids Choice Awards nomination in the category 'Favorite Male TV Actor'.
– We interview the protagonists of High School Musical: The Musical: The Series
The heartbreak between Joshua Bassett and Olivia Rodrigo, the inspiration for their songs
Playing the role that one day took Zac Efron to the top, history repeated itself again outside of fiction. As it happened with the protagonists of the original film, Joshua Basset and Olivia Rodrigo, in charge of giving life to Gabriella Montes, were more than friends in real life. A love story that was as short as it was heard and that came to an end at the beginning of the confinement. Since then, both have been in the spotlight of the adolescent public, especially when the singer and actress Sabrina Carpenter joined the story as Joshua Basset's new partner giving rise to one of the most talked about love triangles of the year.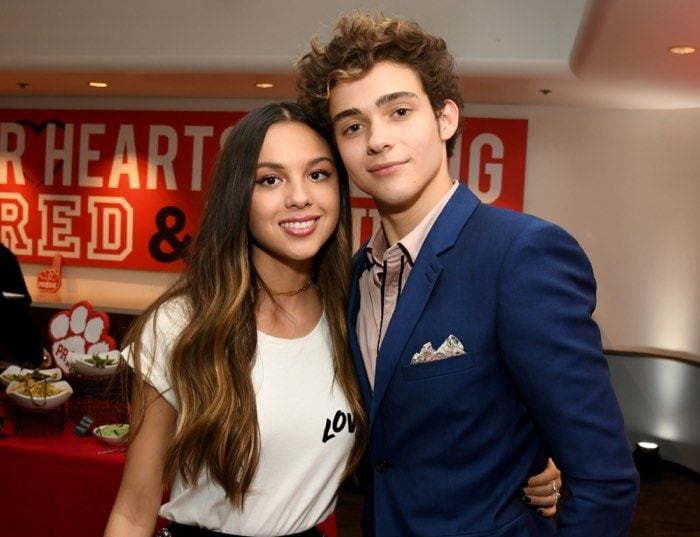 VIEW GALLERY


LJoshua Basset's career has continued practically parallel to that of Olivia Rodrigo, become one of the great promises of international pop thanks to your song Driver's license in which, precisely, he talks about a love disappointment that the fans related to the protagonist of High School Musical. In the midst of the controversy, the reactions of the singer's followers did not take long to arrive and Such was the flood of messages blaming Basset for the interpreter's lovesickness that the artist suffered a heart problem as a result of stress days after launch of Driver's license. "The doctors told me that I had a 30% chance of surviving. They told me that if I had not gone to the hospital in the first 12 hours, they would have found me dead in my apartment," Joshua Bassett explained in his profile next to a picture of him convalescent and after specifying that had suffered a shock septic and heart failure. A health problem that coincided with one of Bassett's own musical releases, his single Lie, lie, lie, which has also been analyzed for clues about his relationship with Olivia.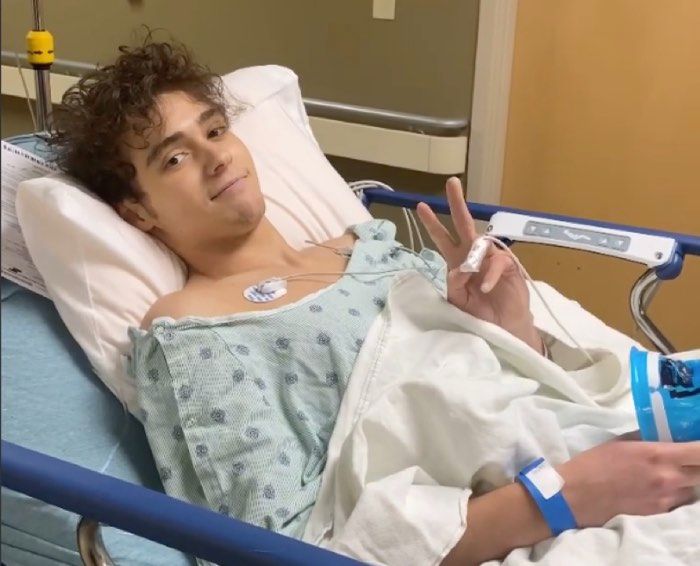 VIEW GALLERY


A heartbreak that continues to bear fruit on a musical level, since, this week the actor and singer published three new singles called Crisis, Secret Y Set Me Free and that seem like the definitive answer to Olivia Rodrigo thanks to lyrics that include phrases like: "But don't you dare act as if I hadn't loved you, as if it hadn't hurt me. Don't you wonder if I'm okay after what you did?"
Joshua Bassett and his support for the LGTBI + collective
Among the many news that have circulated around Joshua Bassett throughout 2021, some rumors that linked him romantically with Harry Styles stood out. It was as a result of these comments when the actor launched a public message of support to the LGTBI + community in which he said that he refuses to "put labels" on love: "We are in 2021. We are the generation of love and growth, it is time for us to start acting like this (…) Love who you love without shame. It's okay to keep discovering who you are. Life is too short to let ignorance and hatred win. I choose love"wrote Joshua Bassett in a text that garnered rave reviews.
– Why has Zac Efron disappointed High School Musical fans?
– Olivia Rodrigo, is it you? Discover the pop star's double that is already viral
To know the most relevant of hola.com and not miss articles like this one, subscribe to our newsletter here.
We would like to give thanks to the writer of this write-up for this amazing content

Discover Joshua Bassett, the protagonist of the new 'High School Musical' who fell in love with Olivia Rodrigo