This is probably the most important post I've ever written here on the blog. It's the post that causes me the most emotion. (more than post delivery), memory, pain, struggle. It's a post about resilience. Talking about breastfeeding is difficult, it is personal, but necessary and important, I wish I had read a report like this so that I wouldn't go through what I went through.
First of all, it is necessary to say: information about breastfeeding should be in the basic outfit of any pregnant woman. Talking about the subject consciously – and not romanticized or propertyless – it should be an obligation among public people, influencers, groups of friends, neighbors inside the elevator, in short, it is a subject that needs to be addressed, it cannot be put into perspective and, I don't know if I've already said, it is necessary to be AWARE of the acts and decisions of any mother. NIt's not about judgment, but about being aware.
That said, I'll talk about my experience.
I always considered myself an informed pregnant woman, I looked for information, I had 2 meetings with a breastfeeding consultant, I felt, not necessarily prepared, but DELIVERED to the act of breastfeeding for at least 2 years and I can already say: I was completely wrong. I fell into the system that doesn't care about breastfeeding but works, silently, for this industry and culture of weaning.
Cut to 10/21/2020, Maria Eduarda was born in great health and I felt excited to breastfeed. At first I thought that "feel pain" it was normal, maybe even part of the process in some cases, but it needs to pass and soon. But my question wasn't about bruises from the wrong catch, but from an outside intervention I didn't expect. During pregnancy, I was told that ~suddenly my beak could be too flat and that could make it difficult to catch, and apparently that's what happened.
In the 36 hours that I stayed in the hospital, she took it and took it out, breastfed very little and did not evolve. There were 4, 5, 6 nurses from all shifts and few were able to help evolve with attachment. Duda took it, nursed it, but not too much. Until then that was ok for a newborn and, with all the exams perfect, we headed home.
And that's when it all really started, armed with Duda and all the information, I tried to breastfeed and nothing… not even a sip. I got in touch with my consultant and her visit in practice (aka with the baby on her lap) it would only be the next day and then something came in that changed my whole relationship with breastfeeding: the intermediate silicone nozzle. She soon recommended using it to breastfeed my daughter, as she was unable to reach the breast.
I, who thought I had all the information possible and was fully aware of the nozzle confusion, didn't even know what that silicone nozzle was. For a short moment I thought he would be the salvation not only of my breastfeeding, but of my daughter's FEEDING, but I soon saw that he was the big problem that almost reaped an experience I wanted so much to live, since the chances of weaning on his account are high.
After all, what is the silicone tip? It is a thin silicone artifact, almost invisible and with a more protruding nipple with holes to pass the milk. Through the baby's suction, the milk comes out and "ready", it is breastfed without pain and with supposed ease. Sounds amazing, right? But not. It is not natural, it is something improvised and that can end your breastfeeding. I'm talking about it in a radical way because this was the most traumatic and exhausting experience of my life and I wouldn't want anyone to go through it. The idea is not to scare, but to alert and help mothers not to go through this and, if they are, to seek specialized help.

Back to my 1st day with a silicone nipple, Duda finally took the breast (or would it be the silicone nipple?) and managed to breastfeed "fully". The next day, at the breastfeeding consultation, there was 1 (one) attempt to breastfeed without the artificial nipple, one and nothing. "And let's just drop it, Thereza, it'll be fine". So, I thought the beak would be something of 1 or 2 days… it came in to stay and, honestly, there was no professional help from the person who introduced it… to take it out. It was for that very reason and I was so lost IN FULL BABY BLUES PUERPERIO PANDEMIC.
With that, days passed and I remained unattended. I tried to take out and nothing, I looked for information and nothing, entered forums, groups and nothing, watched videos and read posts and nothing. I tried to exhaustion and I felt 100% FRUSTRATED, FAILED, DEFEATED, GUILTY. Do you know the most common reports of mothers who suffer from injuries from the wrong attachment? My disease had it, my injury was psychological and wouldn't heal for anything. Apart from the fact that there were few reports on the subject, I felt like an ET. That's when my pilgrimage began, seeking to remove the beak:
I hired another breastfeeding consultant and we didn't get it.
I hired another breastfeeding consultant and, oh, she did it, I breastfed for 3 minutes without a nipple. She left and I couldn't do it anymore.
I hired a consultant in SP with super experience in the subject, she was great, but the consultation via zoom made it a little difficult in practice, because to teach a more complex grip like this it usually has to be live.
And this all lasted 2 months, a lot of suffocation, fatigue, stress. I gave up, I felt resigned, abstracted, passed, I was dissatisfied, I didn't want to give up. I even "could", but I didn't want to.
In the meantime, I tried every trick and tutorial I read and nothing. I also spent an absurd amount of money on products that promised to make the beak grow. There were the most diverse types of suckers, from the most basic to the most outrageous, from R$30 to R$300, I tried EVERYTHING. They pulled my chest like a piece of gum, some of them even worked, but the beak "withered" then, as did my energy to continue in this battle that I didn't ask to enter.
During this period, Duda even picked up and hitched, but it lasted 2 minutes, 5 minutes, but this was not continuous. Catch and release, euphoria and frustration, a roller coaster of emotions I've never felt anything like before.
On this journey, if it wasn't for Rodrigo, my husband, I would have already given up. Ok, he didn't do more than his obligation lol, but he didn't give up for a minute, he supported me all the time and also acted technically to keep her breastfeeding. What does that mean?
At one point, I had EIGHT SILICONES ON my bedside. For what reason? It could be a source of bacteria and contamination for Duda, it needed to be sanitized at each feeding and this was very boring and tiring to do and Rodrigo would do it all the time, day or night, so I would always have a clean beak around, since, BY HURT AND BARRANCOS, we made a free demand.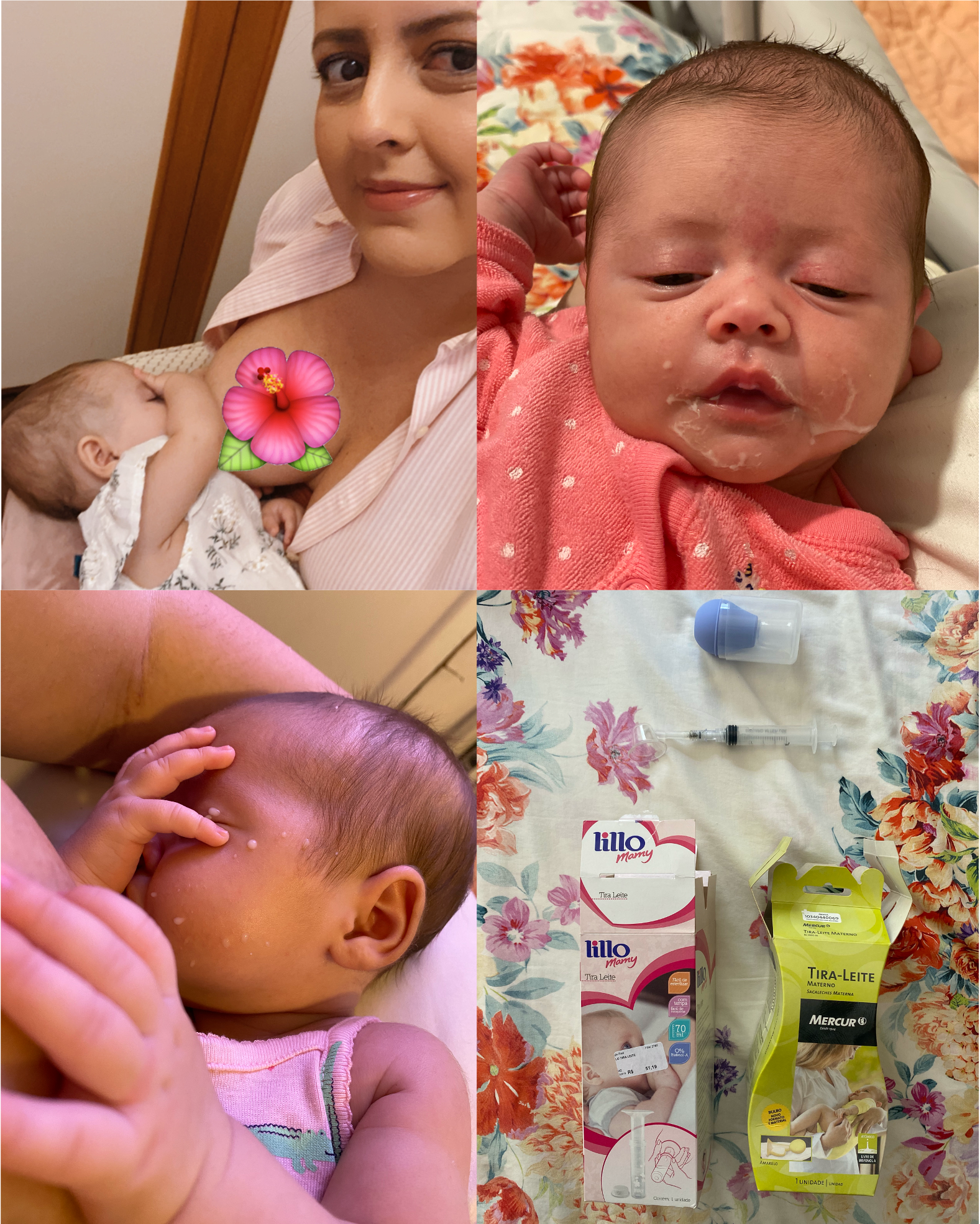 Another issue that worried me was the fact that she wasn't gaining much weight, she grew, but at the limit. We didn't get to the point of introducing a formula, but that was a fear I had, as it could lead to weaning. The question is that with the artificial nipple you can't know how much milk is coming out and, most importantly, the baby's grip and sucking power are not the same, so Less milk comes out, production gradually decreases, which leads to weaning.
And everywhere I read, that was the consequence, you could be able to breastfeed for 1 month, 3 months, there was even that cousin of a friend who breastfed for 6 months with a silicone nipple, but in this case, there is no way to personalize stories, the call always led to weaning.
And I wanted to breastfeed, I really wanted to breastfeed, pure and freely, without nipples, nor crying, nor candles. I wanted to get my chest out of my clothes at any time, take my daughter in my arms and breastfeed without any intervention, without any intermediary.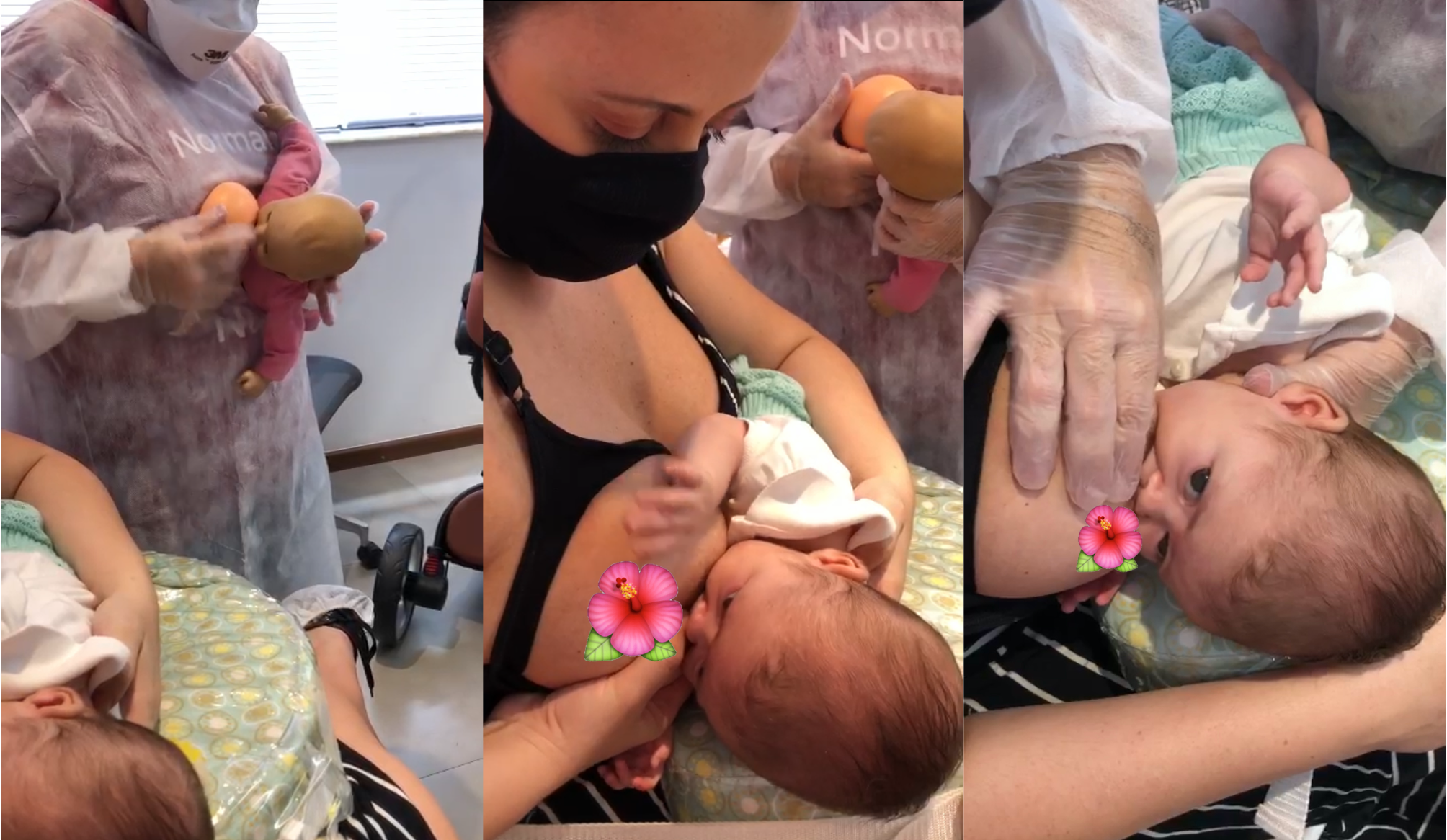 And with a lot of struggle, crying, suffering, giving up and resilience, day December 18, Maria Eduarda with 57 days, I got a last minute consultation with an expert in Consultancy in Breastfeeding and who understood a lot about this ~universe of removal of such a silicone nipple. THE Bianca Balassiano was an angel that fell into my life – and met after tireless searches on Instagram – and, in just one consultation, a PROPER HANDLING TECHNIQUE that I had never done (and that involved my beak type and even my breast size) and that's it, Maria Eduarda engaged in the feeding and never let go until today at that exact moment (yes, during this huge post I stopped for her to nurse lol).
I thought that, as had happened the other time, when I was breastfeeding at home without assistance, I would not be able to… BUT NOTHING, I arrived home FULL OF FEAR, AFFLICTED, ANXIOUS and danada took it and suckled and suckled and suckled and suckled until today, 1 year, 1 month and 10 days of very free demand, highs, lows, silicone and skin, lots of skin. It's tiring, it's exhausting, sometimes I hide in the bathroom for 15 minutes, I cry, laugh, she pinches me, bites me, breasts one, radio-teas another, but it's also good, it's pure, it's essential for her, is important to me.
I had expectations about breastfeeding, but I didn't imagine it would be this deep and intense. I think that my extremely negative experience showed me the strength and desire to breastfeed that I didn't even know I had.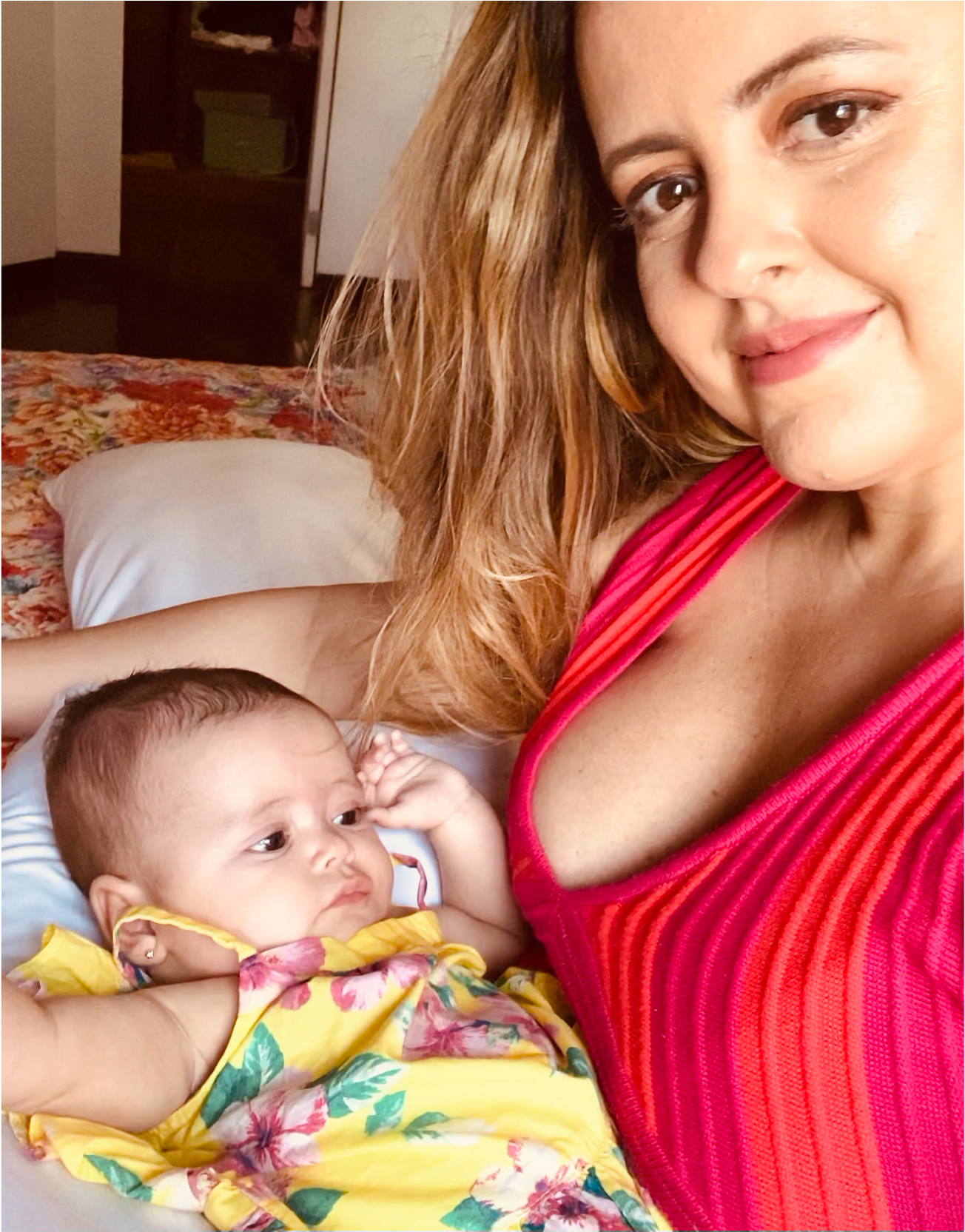 Now it is important to mention a few points: the silicone nipple has been highly recommended by professionals, whether breastfeeding or in the hospital itself and, make no mistake, it may even seem practical and comfortable, BUT IT IS NOT. In the medium term it is not. Do you want to breastfeed for a long time? That nipple is half the way to weaning, yes. Look for responsible professionals who do not romanticize or trivialize the product.
Generally (ok, 99% of the time) who recommends the beak is because they lack knowledge or, mainly, PATIENCE to reach the correct grip and it exists and is totally possible. It may take time, but it's the right way and not the tip.
Now, if a professional in the area recommended the beak and for some reason you REALLY need it: it's her duty to lead you to the removal at the right time. Instruct you until the end for you to pass this stage.
I spent very many reais with FOUR other consultants and DOZENS of contraptions to get rid of the bill, but if I had had this driving from the beginning, I could have gone through it all, but in a faster and less traumatic way. Remembering that I experienced this at the height of the pandemic, which makes everything more difficult.
The Flat Nipple Matter (or even inverted ones) it can even be a complicating factor for breastfeeding, but it will not stop you from breastfeeding, but it will probably need more time, patience and instruction for proper attachment., She exists. Then I found out that mine wasn't even flat, but a little protruding, but today it's a little bottle #intimacy lol.
I know that many mothers are using the silicone nipple – which is also called a nipple protector, to protect from bruises from the first days of getting caught. Then I say: choose your battles. The wound is a terrible pain, I've been experiencing it more now because the lady here has a habit of biting, but silicone is a more long-term problem and it's difficult to solve. So understand that the protection that the beak is supposed to give (not always right, because he's also there rubbing the wound), causes worse problems to arise.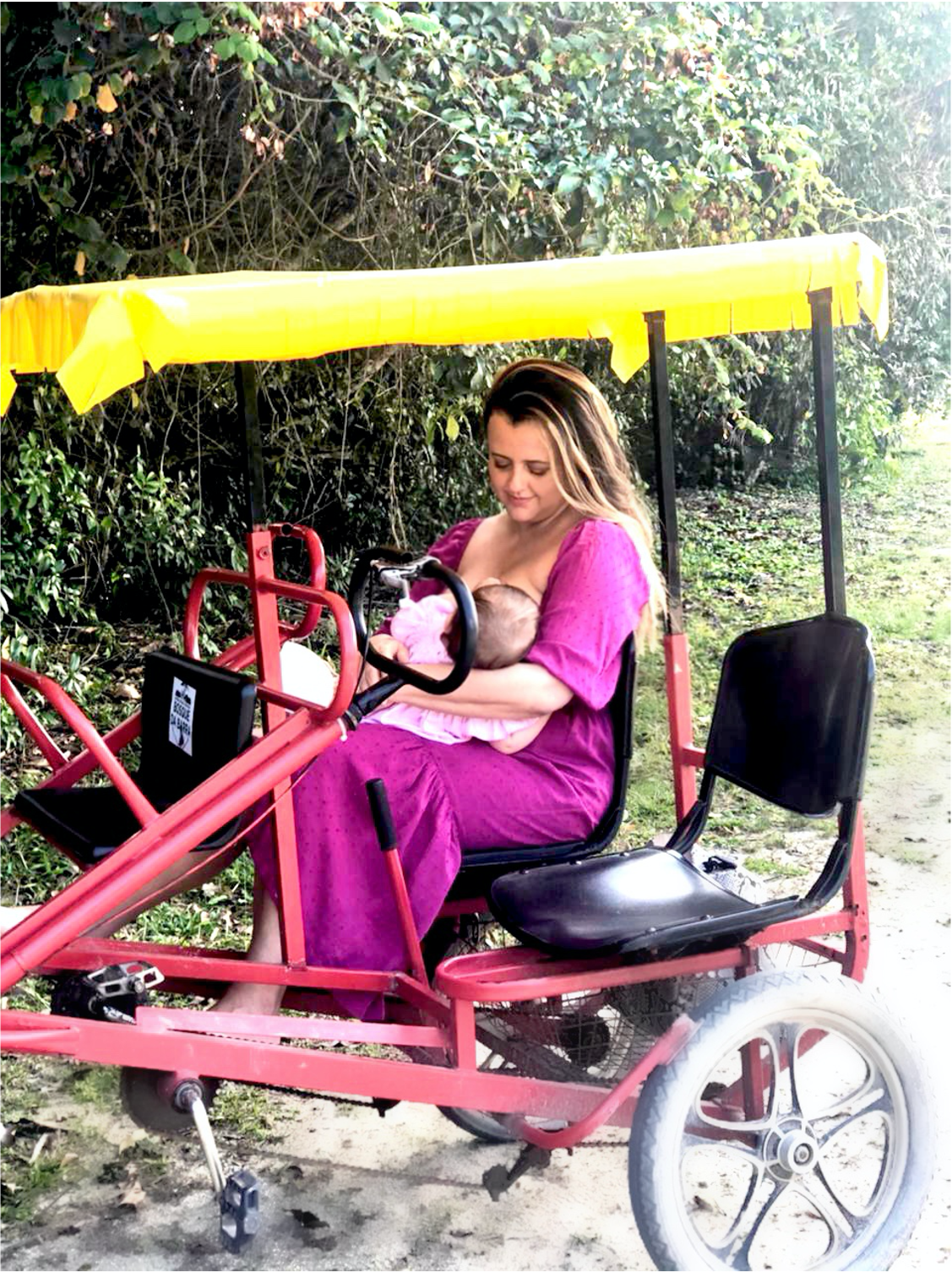 Finally, as I said at the beginning, breastfeeding is information and awareness. Whether it's time to accept the silicone nipple or consciously opt for pacifiers and bottles, we know that nipple confusion is a reality and that it is a major cause of weaning. Are you aware of this? Okay. Did you look for the right information and that goes with your ideas and even your lifestyle? Move on.
Now what usually surrounds us, and must be fought, is this c.ulture that insists on misinforming, confusing and interfering with something as important as breastfeeding. It's not about judging mothers and their choices, but about questioning this industry that leads to weaning, identifying those responsible and, most importantly, welcome mothers who are in this battle and learning.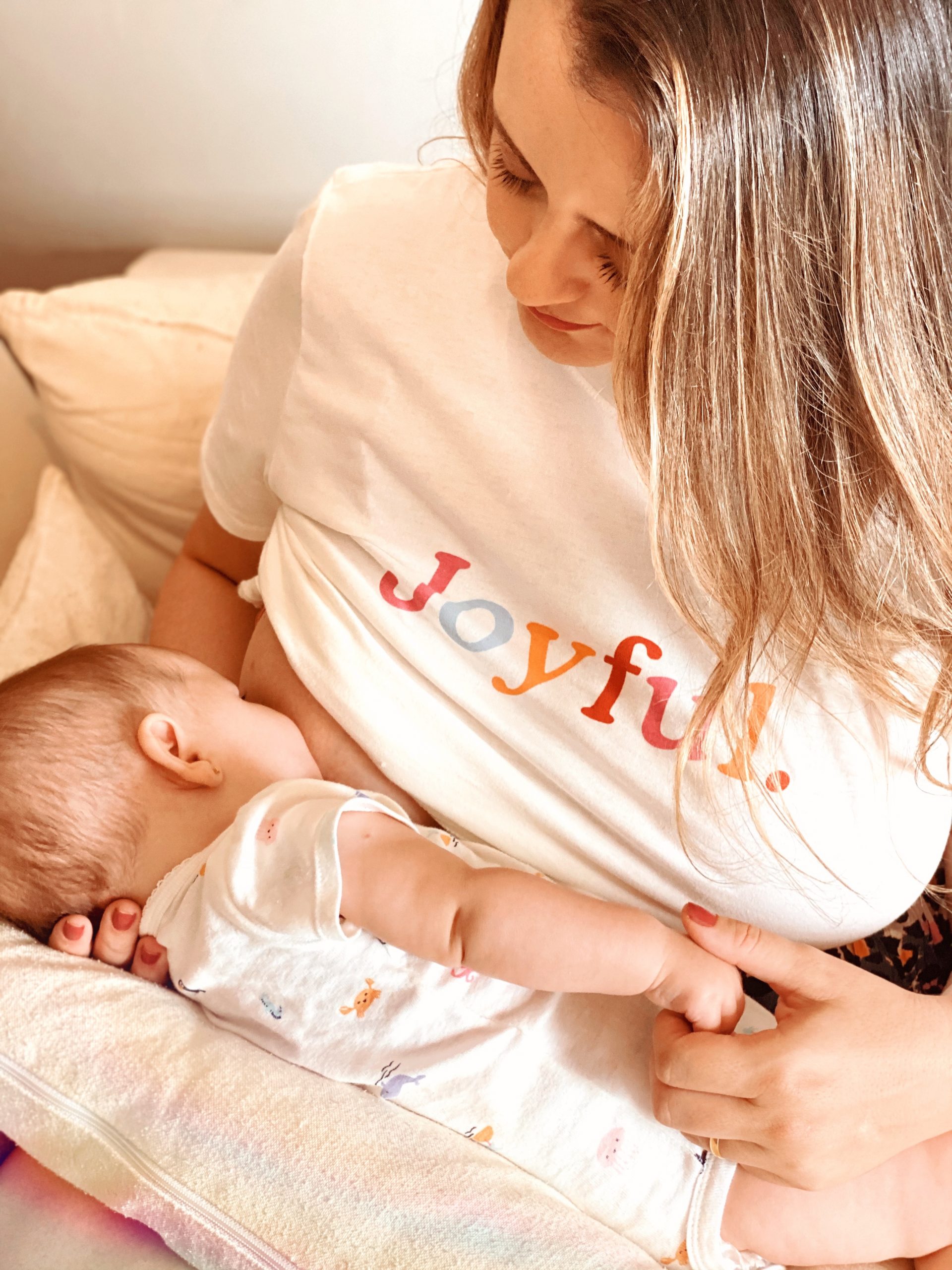 As an influencer, I've already made mistakes and learned about this universe of motherhood and now I do the least sharing my story and trying to help other mothers to have a calmer mother! May this post of mine help other women and, if you know other pregnant women, share this content!
We would love to give thanks to the author of this post for this incredible web content

Breastfeeding: my story, silicone nipples and lessons learned – Fashionism