On the morning of Tuesday, December 28, about fifty women went to the Shahr-e Naw neighborhood in central Kabul. Their goal: to protest against the Taliban who, since coming to power on August 15, have been eating away at human rights, especially those of women, day after day. The day before, the Afghan ministry for the promotion of virtue and the prevention of vice announced new "Recommendations" concerning women.
Drivers are now asked not to take women on board for distances beyond 45 miles (72 kilometers) if these Afghan women are not accompanied by a male relative. In addition, these women must respect "The Islamic veil". It is not clear whether by the latter term the Taliban mean the burqa, compulsory during their first reign (1996-2001), or the headscarf, as has been the custom for the past twenty years. Another "recommendation" of the Taliban: the ban on listening to music in cars.
According to a protester, Zahra Muhammadi, dentist, the Taliban have already started erecting roadblocks in Kabul to verify that drivers comply with these new rules. "Next to my office, the Taliban brought down the women to check that they were sufficiently covered and accompanied by men from their families", explains this 27-year-old Afghan woman.
Read also
Article reserved for our subscribers

"What's the point of going to school if you can't work?" »: Confidences of Afghan women in a beauty salon in Kandahar
These new restrictions come on top of others already in place, including the denial of schools for girls over the age of 12 in many Afghan provinces, and the ban on Afghan television stations from broadcasting programs and programs. series in which women appear.
Repressed protest
"Taliban want Afghanistan to go back to the dark years of their first reign, explains one of the demonstrators in Kabul, the poet Hoda Khamosh, contacted on WhatsApp. If we don't speak up, we will be further marginalized. "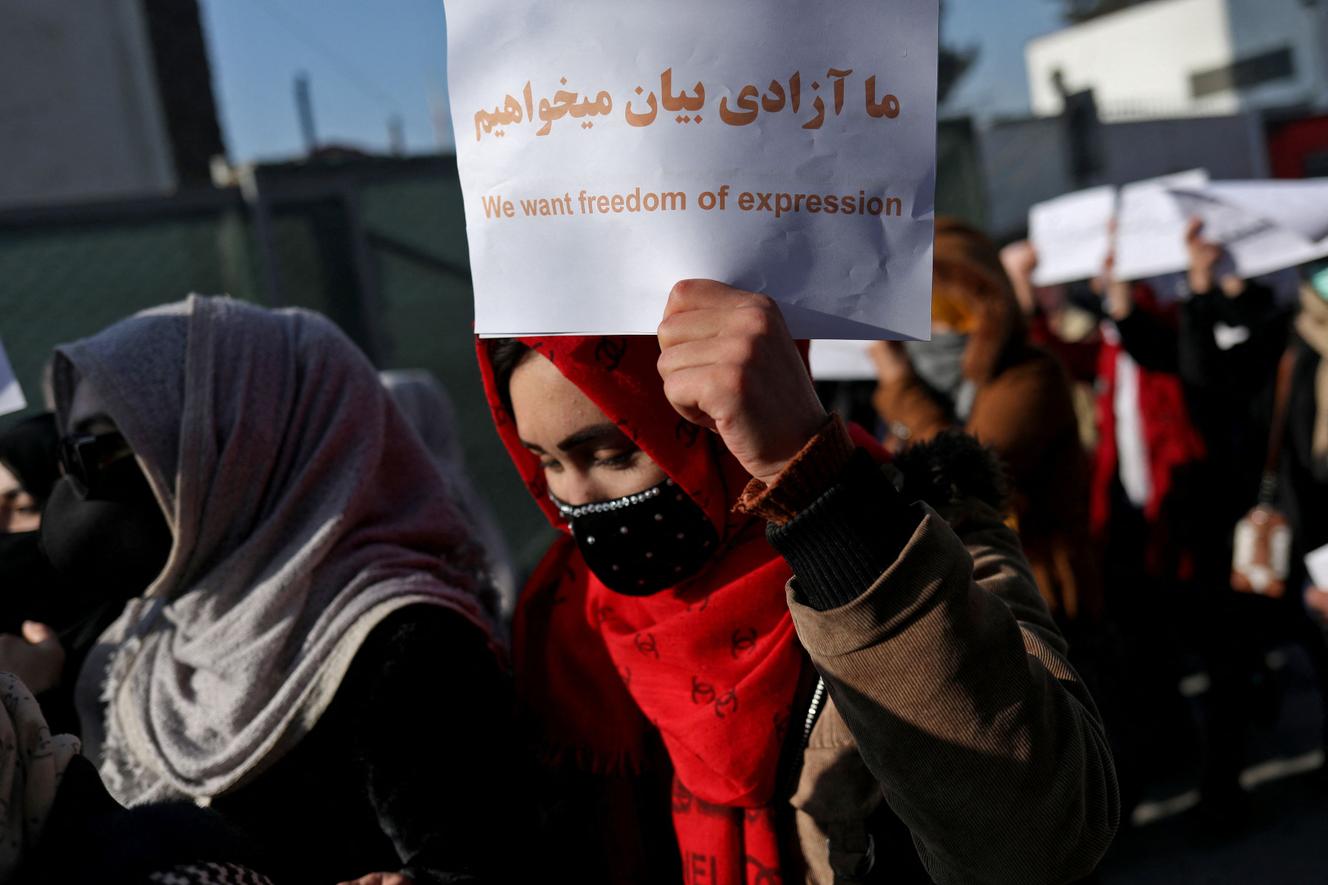 A very active figure, 27-year-old Hoda Khamosh belongs to the generation of women who grew up after the fall of the Taliban in 2001, following the international military intervention, led by Washington, after September 11. During this period, Afghan women were able to access education and employment. Freedom of the press and freedom of expression existed. But the corruption of the leaders of the former Afghan regime, their incompetence and the insecurity caused by the continuing fighting between the Taliban and those in power have undermined the legitimacy of the political system, accelerating its failure and collapse. Today, educated and emancipated women are at the forefront of the protesters of Taliban power, which has still not been recognized by the international community.
You have 47.66% of this article to read. The rest is for subscribers only.
We want to thank the writer of this article for this incredible web content

In Afghanistan, the decline in women's rights